Colonial Heights Property Management
RENT HAPPY™ Rent with Dodson.
Let Us Manage Your Colonial Heights Rental Property
List your property in less than a day!
Dodson Property Management was founded in Colonial Heights, VA in 2007. The Colonial Heights office of DPM covers the cities of Colonial Heights, Petersburg, Hopewell and Colonial Heights, as well as the counties of Hanover, Henrico, Chesterfield, King William and Goochland. DPM manages over 3500 units to offer a range of options for renters to consider.

Every property is assigned a dedicated Property Management team to perform the services below to the delight of the owner. Each team consists of a senior property manager, assistant leasing manager, and assistant maintenance manager.
Leasing Services:
Assessing market rent amount
Coordinating the advertising for the property for rent
Showing property to potential tenants
Screening potential tenants
Procuring lease
Collecting security deposit
Performing move-in inspection
Coordinating routine maintenance issues while property is vacant (cleaning, lawn maintenance, etc.)
Inquire About Our Services
Full Service Management:
Collecting rent
Notifying tenants with a pay or quit notice when they are late
Assessing and collecting late fees
Coordinating evictions
Receiving maintenance requests from tenants and dispatching professional, reliable, and fairly-priced subcontractors
Performing regular inspections as well as move-out inspections
Reconciling security deposits
Strategic long-term planning including recommendations for long-term maintenance issues, potential rent increases, etc.
Monthly and year-end financial reporting to make your year-end tax filing as simple as possible.
Lease Renewal Services:
Reassessing market rent
Contacting owner to ask if they want to renew and advising owner on new rental amount
Reaching out to tenant to negotiate the renewal
Procuring a signed renewal letter or in some cases, a new lease
---
5 Reasons to Work with Dodson Property Management
RENT HAPPY™ Customer Testimonials
"The team is great. I've received personal and prompt attention. They are mindful that I am not in the area and inform me of any issues as if I were there, This is my first experience working with a property manager and have had a great experience thus far. "
— Shaun Min, Owner/Invester - Vienna, VA
" We appreciate the care and professionalism that we receive as property owners and that our tenants receive as well. Dodson is quick to take care of any issues with our buildings or tenants before they become larger problems. We have great communication through email, phone and text messages. We plan to purchase additional property in the near future and will continue to use Dodson for all of our properties." "
- Raine Salhab - Colonial Heights, VA
Colonial Heights Area Information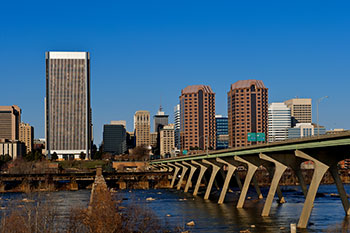 Colonial Heights is an independent city in Virginia, United States. As of the 2010 census, the population was 17,411.[3] The Bureau of Economic Analysis combines the City of Colonial Heights (along with the City of Petersburg) with Dinwiddie County for statistical purposes.
Like much of eastern Virginia, the site of Colonial Heights was located within the Algonquian-speaking confederation known as Tenakomakah, ruled by Chief Powhatan, when the English colonists arrived at Jamestown on May 14, 1607. Captain John Smith's early map of Virginia testifies that the present area of Colonial Heights included the principal town of the Appamattuck subtribe, led by their weroance, Coquonasum, and his sister, Oppussoquionuske. In the aftermath of the Indian attacks of 1622 and 1644, the Appamattuck became tributary to England and relocated to nearby Ettrick, and its opposite bank, near Fort Henry (within modern-day Petersburg, Virginia).
The area including present-day Colonial Heights was made a part of "Henrico Cittie", one of 4 huge "incorporations" formed in the Virginia Colony in 1619 by the London Company. English colonists first settled in the Colonial Heights area in 1620. A small group sailed up the Appomattox River looking for clear land, and finally settled in an area where Swift Creek runs into the Appomattox River, which they named Conjurer's Neck. This confluence was formerly the residence a Native American healer (known as a "conjurer") who was thought to have cast spells over the waters.
- Source: Wikipedia